Vienna Calling Dana My Dear
DOB 11.08.2013
Judgement description, IDS Graz (Judge Erwin Deutscher) from 7th March 2015: (Intermediate Class/Female: exc3/5)
Overall harmonious, typical head with dark eyes and nose, correct ears and tail, strong forechest, harmonious neck-back line, very well muscled. Angulation, movement and temperament excellent.
World Dog Show 2015 Milano - exc4/9
IDS Grand Prix Winner 2016 Nitra (SK) 11.06.2016 – judge Hana Ahrens (A): Open Class, exc1, CAC, res.CACIB
Typical female well proportioned, very nice feminine head, good pigment, correct ears, solid back, perfect angulation, well set tail, free movement.
Slovakian Champion 2017
World Dog Show 2017 Leipzig - Excellent/Championclass
38 cm (height on withers)
MLS clear by parentage
NCCD clear by parentage
IGS N/N clear by parentage
NHLRC1/EPM2B  carrier
Passed tests: Companion dog test, Character test (ÖGV), IBGH1
Color: tricolour; Eyes: dark; Character: agile, interested
Parents hunting proven:
Sire: Absolutely Spotless Insert
Dam: Beyonce Spotty Friend (Masha)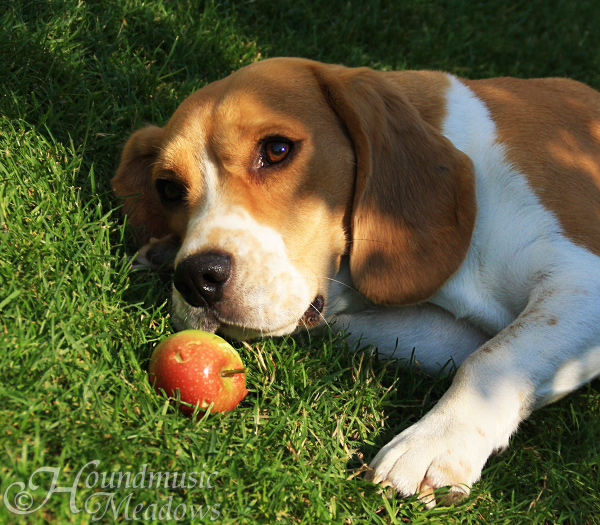 - Beyonce Spotty Friend (Masha) -
Nearly a year should pass from the time of the idea and wish to own a daughter of this wonderful female beagle to it actually happening.
But we were able to be "part of Dana's life"  from the word go.
I am very grateful to the breeders Helena and Thomas (Vienna Calling Beagle Kennel) for the many unforgettable experiences and for their friendship!
- Whirlwind Vienna Calling Dana My Dear. Our active sunshine with good mastering of the ball. She is certainly not afraid of water (Summer 2014):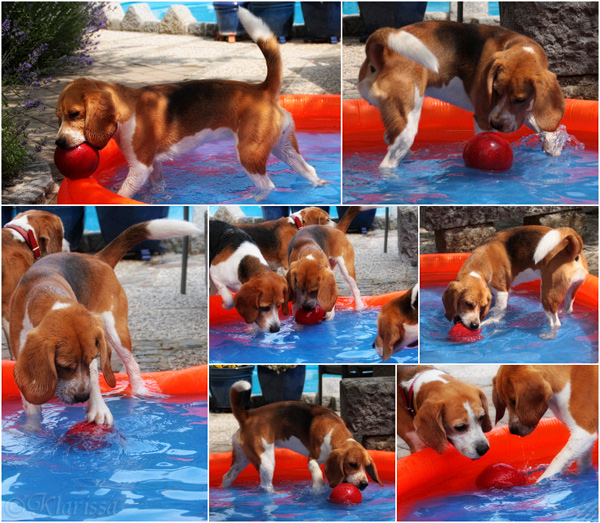 To gain reviews relevant for breeding, we got to experience the world of dog shows with DANA.
We have been used to plan our outings and holidays including our dogs. Now we are combining a short holiday to Lake Garda with a "sidetrip" to Milano to the World Dog Show 2015. Or was it the other way round? - World Dog Show followed by a quick trip to the Lake Garda? ∗lol∗
I experienced a perfect guided tour of Warschau through a local beagle friend when I was able to accompany  Masha (Dana's mum) on her mating journey to Poland.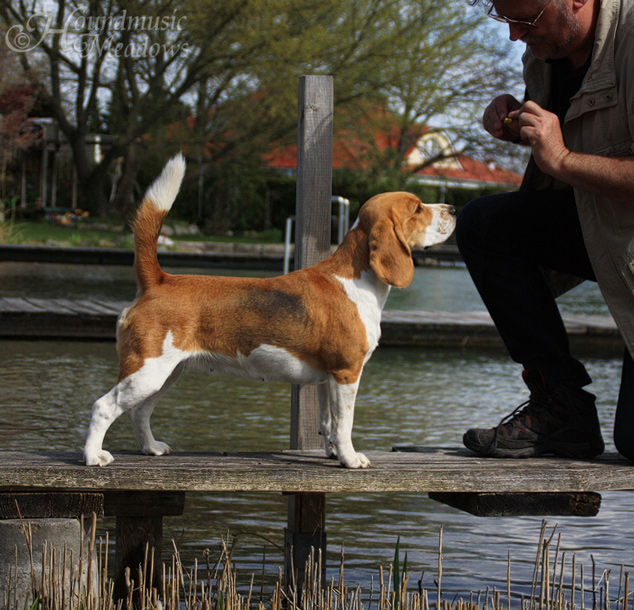 DANA has a wonderful nature. She is friendly, open and seeks company. The little one learns easy and enjoys it. She has a strong developed drive to work.
Every now and then her youthful playfulness gets in her way. But with her charm and beautiful nature she manages to easily wrap her environment around her quick paws.
We are often surprised by her amazing mobility and speed.
Nevertheless she is surprisingly easy to call back. We work on this daily to keep it that way.
From her first day with us the little bouncy ball has found a patient teacher in our LISSA. (german)
At times DANA even manages to coax our now more sedate  CARRY  (german) out of her reserve and to animate her to fun games.
DANA has taken MARCIE - Charming Marcie The Wonderful Fairytale (german) - lovingly but firmly under her wing 2016. I love to watch them.
Her personality is unique and everyone who gets to know DANA, has to adore her. No matter what she got up to.
Our breeder did not think it very wise that both my husband and myself (without prior consultation!) fell in love with the only 4 day old puppy. THANK YOU Helena, for nevertheless handing DANA over into our care!
We are very pleased that this happy whirlwind has not only brought a breath of fresh air into our small pack but that she has also developed in the direction we had hoped she would.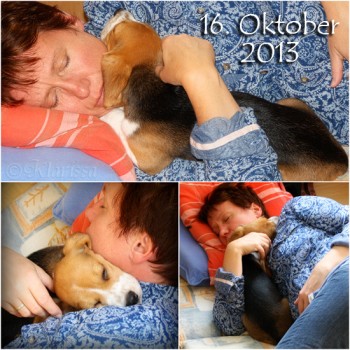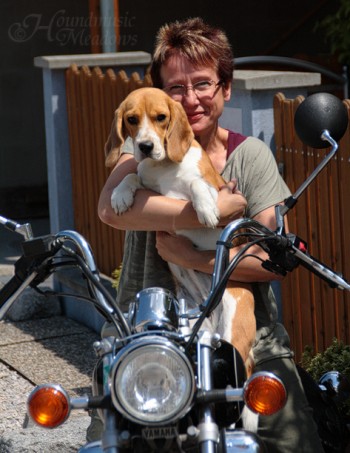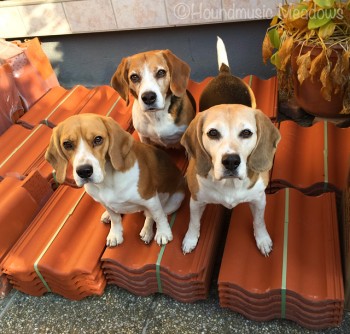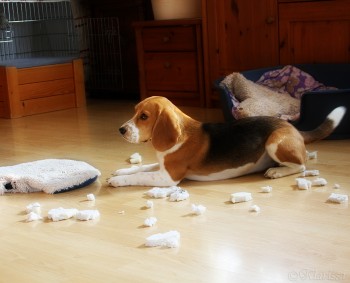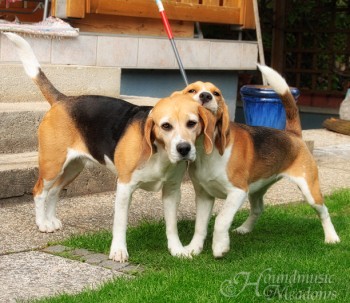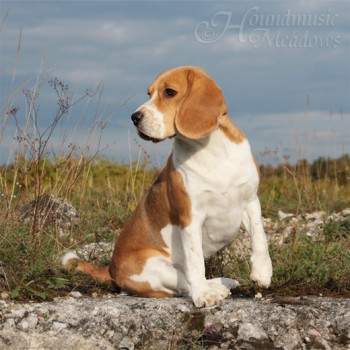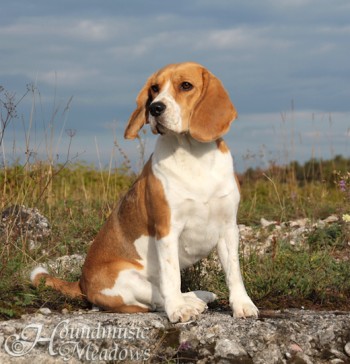 Dana is the mother of our Adorable Agents Of Houndmusic Meadows (german).  I am happy that her daughter Agent Ziva  (german) was able to stay with us.